We are the people you meet by accident!  
Welcome to the Hudiburg Chevrolet Buick GMC Collision Center in Midwest City, one of the top auto body shops in Oklahoma. We perform the services to restore your vehicle's safety, comfort, and performance. Here's where you can schedule an appointment, learn what to expect from our body center experts, related collision repair information and other services we offer.  
Why Bring Your Vehicle to our Midwest City Body Shop?
We accept and are recommended as the Body Shop of choice by many insurance companies in the Midwest City area. Our Certified Service technicians are trained to know every inch of your vehicle. We understand your vehicle and all its technical systems. We're proud to offer quality parts so that your car as the exact replacement part it needs. We know you want to feel as good about your vehicle today as you did the day you bought it. And our Certified Service mechanics have the skills and finesse you need to restore your vehicle so it will look and feel like new.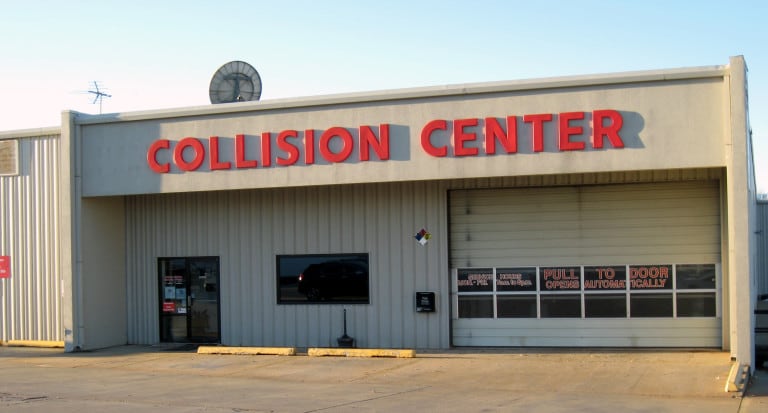 What to Expect
We'll create a written estimate of what's recommended to complete the repair, if there is other service work that is required to restore your vehicle to pre-accident condition, we have Certified Service mechanics on hand. We will review this estimate with you and address any questions or concerns you may have.
Our Midwest City collision center and body shop prides itself on being the best in Oklahoma. Our superb mechanics can handle anything from collision repair, restoration, to minor touch ups. WE ARE THE HAIL 
REPAIR EXPERTS!
We offer:
Guaranteed Paint Match
Free Estimates
State of the art structural correction equipment
Full Accessories Installation Team
Call to Schedule an Appointment (405) 737-6641